Not all rides are the same. Some are simply more beautiful, bolder, better—and deserve to be sought out accordingly. At GRIT, we aim for long stretches of adrenaline capped with the small moments of bliss that our guest ranch and its surrounding routes have to offer. Beyond the bike, we offer all of the lodging, amenities, training, and guidance needed to explore and escape with confidence.
As a leading adventure bike destination, we invite riders of all skill levels to train and experience our Utah landscapes firsthand. Ride hard, rest up, repeat. Welcome to the wilder west, where we reject average and embrace adventure.
Why Grit?
In psychology, GRIT is a positive trait based on an individual's perseverance of effort combined with the passion for a particular goal or end state. This perseverance promotes the overcoming of obstacles or challenges that lie in the path to accomplishment and serves as a driving force in achievement realization.
PASSION AND PERSEVERANCE, AGAINST ALL ODDS. THAT'S GRIT.
TRAINERS
We're more than a single trainer aiming to meet the needs of all who visit—we're a community of trainers with a broad range of experience, talent, stories, teaching styles, and badassness. While we embrace trainers that encompass our core skills training methods, we support and encourage guest trainers with their own methods, expertise, and followings. We're here to build up the adventure bike community and offer a killer basecamp that enables learning, builds confidence, and empowers adventure. 
Trainers
Shal has been coaching full-time since 2016 and is certified for the Basic through Advanced courses in both Total Control and MSF for on-street training, and D.A.R.T training for off-road. She offers training at many events & rallies across the country, while also teaching individual and small groups.
Instagram
Shalmarie Wilson
Bill Dragoo is the one who created and continues to perfect the curriculum for D.A.R.T (Dragoo Adventure Rider Training). And Ben has been training along side for the past several years. These two have the knowledge, patience, technique, and skill to make sure each and every student leaves a better rider.
About Bill
Bill & Ben Dragoo
THE Ranch & OUR STORY
PUSH YOUR PASSION
AT GRIT GUEST RANCH.
As one of the 2 co-founders of Grit. I don't have a Dakar or a Baja1000 under my belt, or even anything online showcasing my pivot turn practice sessions. I don't have a bubbly, outgoing personality that some I admire so much harness to their core. I'm not hardcore wheelie popping every Wednesday (although admittedly it IS a goal. You know, to successfully leap over logs n such…). I have, however, been so lucky to get to ride with some extremely talented, inspiring, and encouraging riders who constantly leave me wanting more. 
Coming from the media agency world for the past 15 years, motorcycles had become my sole escape. I was beyond fortunate to have the opportunity for a moto tour in Uganda after a work project in Rwanda. It was the fist time I was able to shut off completely, soak in the amazing surroundings, and be pumped full of adrenaline as we chased our speedy guide through the pouring rain in the darkness of night, while dodging single headlight cars heading straight for us. It was an adventure to the core (in my book at least). And after trips like that, the bug is an easy one to catch. Everyone knows it. The motorbike industry, especially adventure bike folks, share a bond in the need, drive, and grit to get out wherever they can. Ideally to the corners where most can't or won't. It's a freedom that takes focus, openness, and vulnerability. It's the trips that are so nerve-racking that you almost talk yourself out of going, but once you're out there in some of the most challenging conditions, you wouldn't trade it for the world. And for that reason, there's an amazing mutual respect between people with so many different backgrounds & life stories. So when this opportunity came up to equip like minded folks with the courage & skills to experience the amazing & thrilling side to life, I jumped onboard. 
When we started this venture, my role was to run operations for the new moto training facility in Park City. Our plan? Keep it simple. We had a full time trainer with a current training curriculum, an investor with a passion, and myself with some OCD-ness for getting things done and doing them right. We scored 50 acres of property not far from Park City, bought 6 T700s for a starter fleet, and some wall tents folks could camp in. Simple! 
However, as quickly as we started, we ended up parting ways with the trainer. Some would say the key person in starting a training ranch, but that door closing opened so many in giving us the ability to connect with and support this amazing community of truly skilled trainers. With a tweak of our business model and lots of exciting conversations, we turned our focus to building a facility that would bring in a variety of qualified trainers from all over. There may not be a certification program for adventure bike trainers, but we aim to bring in only the most qualified, skilled, safe, and like minded trainers. They all have different styles, focusses, backgrounds, genders, personalities, you name it. Students can then learn from a selection of trusted trainers based on what they're looking for in skill or training technique. And from our standpoint, it's amazing to be able to support trainers that have poured their heart and soul into building a proven curriculum, perfecting it, and continuing to learn to better it. It became a much better business model, instantly, and we couldn't be more stoked. 
Our guest ranch will offer accommodations near the most amazing terrain and trails Utah has to offer. Across our 50 acres, we have onsite training, a gymkhana challenge course, a pro shop with tools and accessories, primitive yurts, and an epic lounge for reliving every challenge, accomplishment, and blooper from the day. Outside of our motorbike offerings, we offer plenty of opportunities for relaxing, learning, and friendly competition. After a long day of battling rock gardens and challenging sand, enjoy a cozy night in your private yurt before waking up to catch a sunrise over the Wasatch Mountain Range. Meet with a survival guide for tips while out in the wilderness, battle your buddies in bocce ball or ping pong, or simply sit back and enjoy the view. We can't wait to host your adventures!
– Kari Juip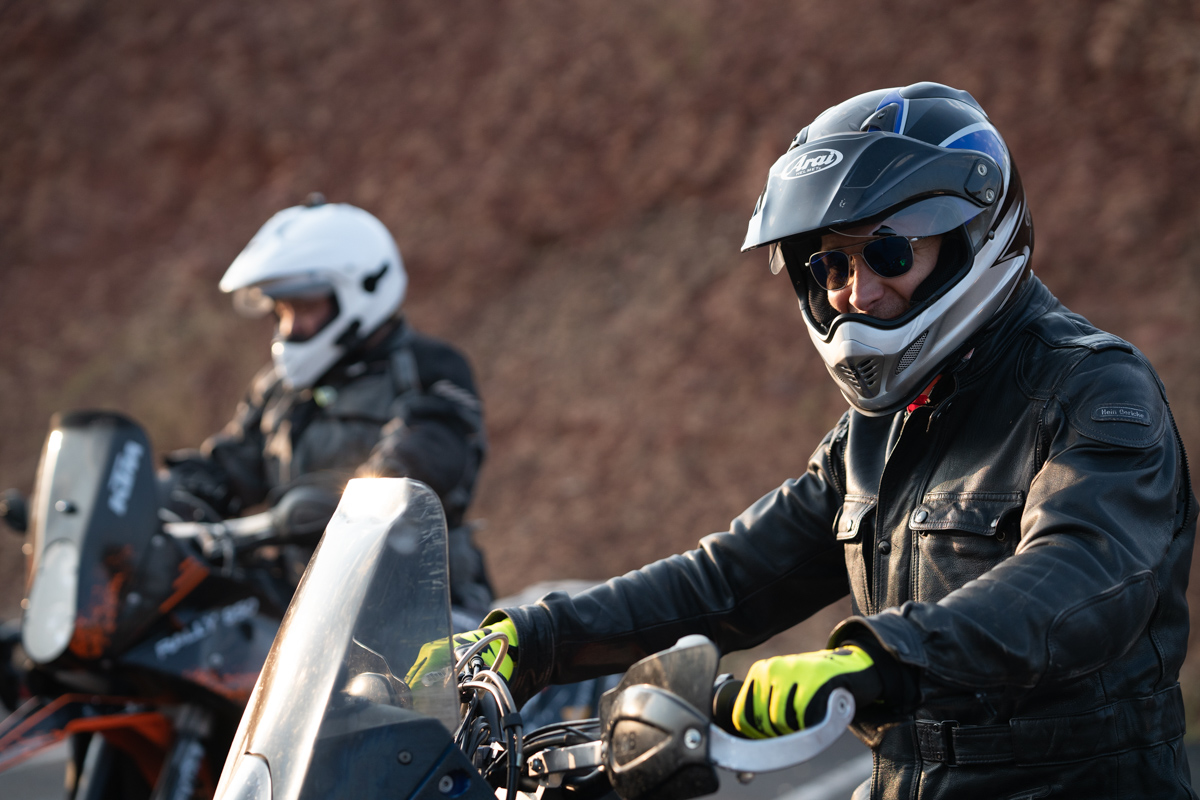 Frequently asked questions